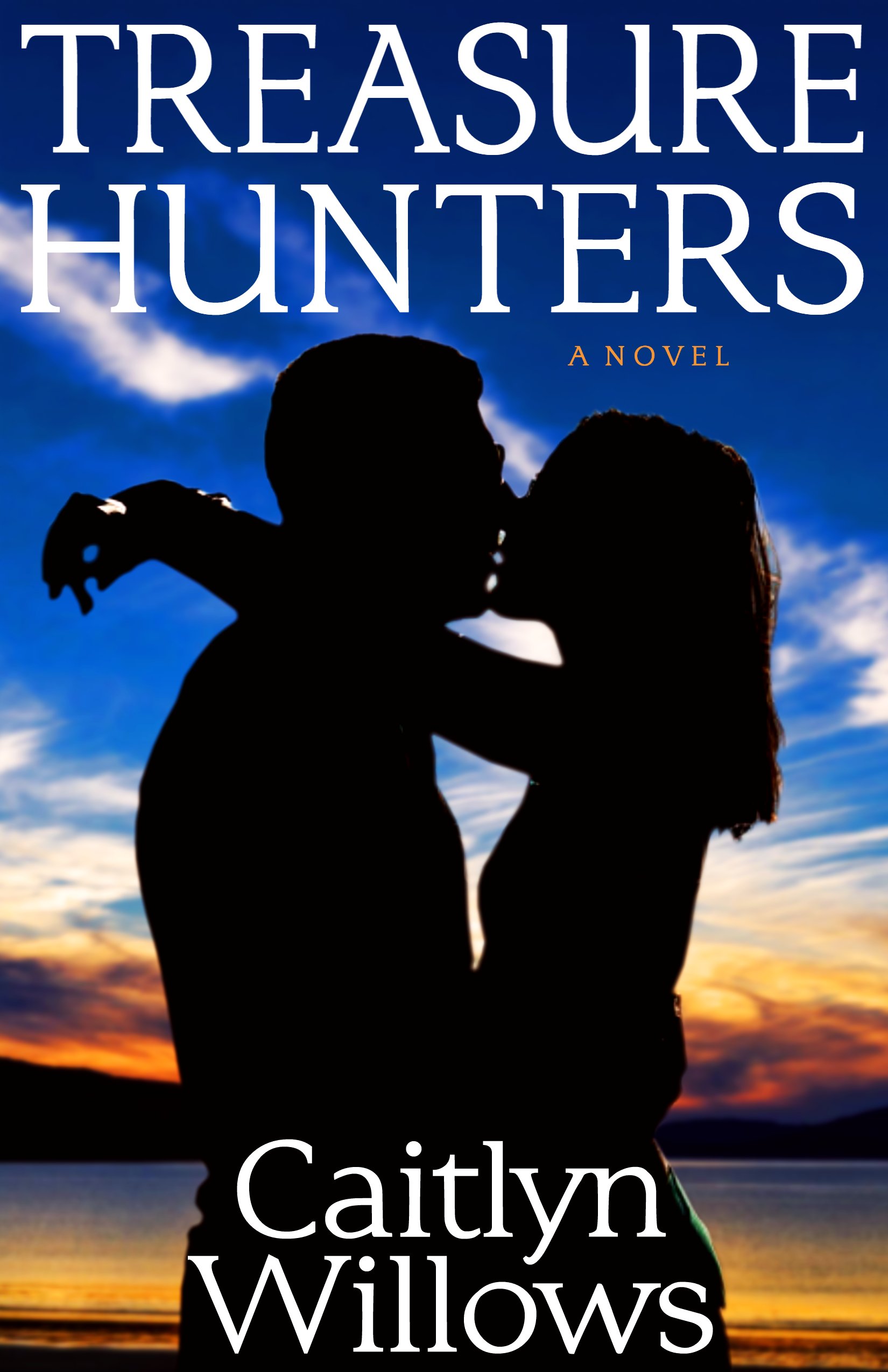 TREASURE HUNTERS
by Caitlyn Willows
Romantic Suspense
Copyrright 2005, 2017
Crushed by the emotional and financial burden as guardian of five children, newspaper reporter Rika Kiley struggles to make ends meet. And just when she'd met the most incredible man.

Ryan Fletcher isn't about to let anything come between him and the woman of his dreams. He'll do whatever is necessary to help keep Rika's family together. Why can't Rika realize and accept what he's offering?

A two-million-dollar sailing race is the answer to Rika's problems. But it is the real deal or a scam? With Ryan right by her side, she is determined to find out. Now all they have to do is survive a grueling race when someone else is just as determined to see them dead.
Author Note: This is updated version of a story originally released in 2005.
To read an excerpt of this book, click here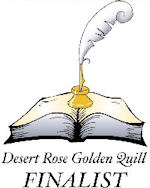 PURCHASE
REVIEWS
FIVE BLUE RIBBONS!!!A truly magnificent story... It pulled at my heart strings when Ryan lets Rika know that he is her partner in all ways, even facing the responsibilities of raising her family. No matter the dangers or challenges Ryan and Rica face their love just seems to grow stronger. I could not wait to turn the page to see how their unconditional love and devotion to each other would help them face their next challenge. This story is so fantastic I cannot wait to see what Ms. Willows comes up with next. ~Briana Burress, Romance Junkies
FIVE STARS!!! [A] scorching contemporary erotic romance…. The sex is hotter than the sands on a Florida beach in August. The scenes are beautiful to read, there are a lot of them and you will be reaching for every toy you own. Treasure Hunters is a fully developed book with great characters and really sizzling lusty sex. ~Julie Esparza, Just Erotic Romance Reviews
RECOMMENDED READ!!! FIVE ANGELS!!! Ms. Willows has given us another great book to sink our teeth into. The suspense will keep the reader on the edge of their seat, biting their nails, and waiting to see what happens next. The sex between these two is so hot and steamy that the reader will be looking for the first snow bank they can find. Rika and Ryan are both strong and loving characters that readers will have an easy time identifying with them. If you love a good romance with suspense, then this is the book I highly recommend you read. ~Donna, Fallen Angel Reviews
FOUR STARS!!! The chemistry between Rika and Ryan is hot from the beginning to end. TREASURE HUNTERS is fast moving and entertaining story with its passion and suspense. ~Cassandra Buckles, Coffee Time Romance
FOUR UNICORNS!!! This story was a really good read. The story keeps you on your toes wondering what was going to happen next. This author out did herself with this book. It has it all, hot sex, love and oh yeah Hot sex again. ~Nicole, Enchanted In Romance
EXCERPT
Ryan brushed his thumb over her silky cheek. "Suppose you can wrangle a week's vacation out of that editor of yours? There are a couple of beaches in Hawaii with our names on them."
Her eyes brightened. "What about your work?"
He shrugged a shoulder. "Man can't work day and night, especially if he has a beautiful woman waiting for him." He danced his other hand up her ribs. "Besides, I was thinking a weekend back here at least once month might be in order. I hate the idea of being away from you for six months."
Rika laced her fingers around his neck. "I'd like that very much. Who knows? Maybe I can manage a long weekend every month too. I've got a little tucked away, and there's always plastic."
Ryan wanted to cheer. They were on the same page. Not that he liked the idea of her going into debt for him. He'd see she didn't. But—damn—she wanted to be with him as much as he wanted to be with her. This was it. She was the one.
"Why don't you grab our wine and we can plan." She dropped kisses along his jaw.
Ryan captured her lips in a deep kiss, then pulled away. "Be right back." He kissed her all the way down her body.
After tossing the spent condom in the trash can beside her dresser, Ryan walked on to the kitchen. The telephone blasted out a ring, startling him.
"Want me to get that?" he asked.
"No, let it go. It's probably Mom about going shopping tomorrow. Mom can truly shop till she drops."
He grabbed the bottle of wine and their glasses, listening as the answering machine picked up. There was a choked sound, then a man's voice.
"Damn it, Rika. Where the hell are you? It's Andy. Mom and Dad…" He smothered what sounded like a sob. "Becky…Dan… There was a car wreck. They're dead, Rika. They're all dead."
Ryan stared in dumbstruck silence for what seemed like hours, searching for the words to tell the woman he was falling in love with news no one should have to hear.
"What's taking so long?" she called out. "Are you talking to my mom?"
He wanted to cry. Setting the wine aside, he returned to the bedroom. Rika sat up the second she saw him. "What is it? What's wrong?"
Ryan sat beside her, pulling her hand into his, forcing himself to meet her gaze. "Honey, that was Andy…"
*          *          *
Rika sat on the edge of her parents' bed and fingered the diamond solitaire necklace at her throat—a Christmas gift from Ryan. More guilt. She hadn't gotten him a thing. It was all she could do to make sure the kids had what they needed for Christmas. He'd brushed it off by saying she'd had much more important things to worry about, like five children who were suddenly under her guardianship. If only he knew how bad things really were.
She blinked back tears. That was something she was determined to hide from him. Knowing Ryan as she now did, he'd try to fix it all. That was hardly fair to him.
He'd been a godsend to her these last two weeks—helping her with funeral arrangements, dealing with the parade of people and sympathetic phone calls, sitting by her side in court while she got guardianship of her sister, youngest brother, nephew, and two nieces. He'd even had their Christmas dinner catered by Fletcher's. Everywhere she went, everything she had to do, all she needed was to turn and his shoulder was there.
Ryan loved her. He didn't have to say it, Rika knew. She loved him too. That's why it made this so much harder to do. She had no choice.
"Ryan's here."
Rika glanced up at her twenty-one-year-old brother. People didn't believe she and Andy were related. His hair was golden brown, his eyes a brown that merely hinted at green depths. The only other sibling who'd had red hair was Becky, and Becky was gone. She hadn't even passed that trait on to her three children. Rika was the odd one now. All the rest looked like Andy.
She had to protect him too. He deserved the same opportunities Rika and Becky had had in life. He didn't need to know Rika had spent every dime, and then some, on hospital bills and the funerals. The fools hadn't even had health insurance and forget life insurance.
"Thanks."
"You're going to do something stupid, aren't you?"
She wanted to laugh. God knew, she wanted to laugh. The truth hurt too much. "Yes, I probably am."
"Then maybe you need to do it at his place. I can watch things here."
Rika shook her head. She'd made her decision, painful though it was. It was best to get it over with. She forced herself to stand, then prayed her legs would hold her. "I'll talk to him on the patio."
Andy muttered something under his breath. Rika strongly suspected he was calling her an idiot and lacing a few curse words in there as well. If he only knew how much this was breaking her heart.
Blinking back tears, she walked into a living room sprawled with bodies. Ryan sat in her father's recliner, flanked by her young nieces. Kristi and Amy adored him. What child wouldn't? He talked to them on their level, paid attention to what they had to say. She'd never in a million years forget how they'd cuddled under his arms after the funeral, telling him their fears, crying until they'd fallen asleep.
Yep, she was stupid all right. But how fair was it to ask him to take on this burden?
He smiled when she entered the room. That smile faltered when he saw the look on her face. He knew. Rika buried her face in her hands and started to cry. In an instant, his arms were around her. He kissed the top of her head and drew her out the back door.
"You're scaring the hell out of me, honey. Please don't say what I think you're going to say."
That made her cry all the more. "I have to, Ryan. Relationships take time and work—"
"But I—"
"Please don't say it. Don't make this harder than it is." She burrowed deeper into his arms, weeping against his chest. "I've got five children to take care of. How do I possibly find time for…"
"I'm here for you, Rika. I can help. We can do this."
She glanced up at the pain in his eyes and damned the light from the kitchen window. "You'll be in Hawaii for six months. I'll be here. I can't just pick up and go. This can't work."
"And I say it can. Damn it, I don't want this to end. I need you. I want you. I l—"
She clamped her fingers over his lips. "Please don't. It's not fair to you to ask you to take a backseat. It's not fair to you to ask you to put up with all of this."
He kissed her fingers and pulled her hand into his. "Even if I want to?"
"It won't work. Even the best of established relationships would have a hell of a time. You'll be gone for six months. It's best to end it now."
"Just like that."
She forced herself to nod. "It kills me to say it, but…yes."
"This isn't over, Rika. It can work. It will work."
If he kept this up, she'd cave. Why couldn't he understand it was better to get this over rather than drag the heartache out?
"Give me a chance. Give us a chance." He kissed the curve of her neck at that spot he knew weakened her resolve. Desire welled up with her sigh. "Matt or Kevin can take over the job in Hawaii."
Rika forced her senses back in order. "You leave tomorrow. How is that fair to them to have them uproot their lives and families at the last minute?" Reluctantly, she stepped from the warmth of his arms. "You have responsibilities just like I do, and people who've depended on you a lot longer than I have. Please…just go."
She reached to unclasp the necklace. His hands stopped her.
"Don't. There's enough pain in my heart right now without you doing that."
Tears drifted down her face. Ryan kissed her lips, then brushed by her and left. Rika waited until she heard his Cherokee start up, then sank to the patio chair and cried what was left of her heart out.
She didn't know how long she sat there in the cool night air—long after Andy and their next younger sister, Robyn, had put the little ones to bed. She didn't have the will to move. Her heart had walked out the door with Ryan. Yes, it was her doing, but that made it all the worse—not only had she broken her own heart, but that of a wonderful man. She heard the back door open and half prayed he stood there. It was Robyn instead.
A clear match to Andy, the seventeen-year-old held out the cordless. "Ryan's on the phone. Apparently, you're not answering your cell."
Rika's shaking fingers wrapped around it. Robyn ducked back inside.
"You don't give up easily, do you?"
"Not when there's every reason not to. We're good together."
He was so right about that. "With everything the way it is, I don't see how we can survive the time and distance…for one thing. For the other—"
"Let me prove to you we can weather this. Every relationship has its tests. Ours just came a little sooner than we might have liked."
"How can you prove—"
"Find a private room. Go in it and lock the door."
He was going to wear down what little resistance she had left by talking. She should hang up now and end it. It seemed too cruel an act. Ryan deserved better than that.
"All right." Back inside, she debated on whether to use the bathroom or her parents' room. With only one bathroom for all of them, the bedroom was the better option for a few minutes of privacy. Ignoring Andy and Robyn, she walked inside, then shut and locked the door behind her.
"Are you there?" he asked.
"Yes." Her voice came out on a ragged sigh.
"Is the door locked?"
"Yes."
"No chance of interruptions?"
"The children are asleep. Andy and Robyn are still up."
"Good. Touch your breasts for me, honey."
Rika gasped. "I—"
"Close your eyes and touch them. Pretend your hands are mine. Pretend my lips are around your nipples."
She sank to her knees. "My bra—"
"Unhook it. You know how you love my hands on your tits."
"I do," she breathlessly replied. One hand shook as she released the hook. Once free, she closed her eyes and cupped her breast.
"Tell me how it feels, sweetheart."
"Soft, hot. It…it wants your mouth."
"And it's there, wrapped around your nipple." He sucked in a breath. "God, I love how it gets hard under my tongue. I love how you arch into my mouth, begging for more with those sweet sounds you make."
Rika swallowed her shyness. "And your dick feels so hard against my…against my…"
"Say it, sweetheart. Say how much your pussy wants my cock."
"Is it in your hand? Are you stroking it slowly?"
"Just like you would, honey. Touch your clit. Play with it. Tell me how sweet and swollen it is."
Rika shoved her hand into her jeans. "I'm so wet."
"Who makes you wet?"
She sucked in a breath as she slowly massaged her clit. "You, Ryan. You make me wet and horny. I want you fucking me all the time. Are you hard for me?"
"Always. I'm going to come fast, honey. That's what you do for me. But I want to wait for you. I want to hear you come. I want us to come together."
"I'm close. I'm so close."
"Do it, sweetheart. Give your pussy what it wants."
Her fingers swirled faster. "I'm going to come." The moment exploded on her. Rika bit back the urge to cry out. Hearing him come on the other end of the line heightened her release. The feeling subsided by small degrees.
"I love you, Rika," he said through pants of breath. "I love you and I'm not going to let you go. Give us time, honey. Please."
"I love you, Ryan, so much. But—"
"No buts, sweetheart. Time. Please."
She found herself nodding, then realized he couldn't see. "Time…okay."
"I think I'll see about getting us headsets."
She laughed lightly. Maybe they could get beyond this. Ryan being gone might work to her benefit. She'd be able to get things under control without him seeing her implode. "I should come over and give you a proper send off. Think you're up to it?"
"I'm crushed you'd ask that."
"Yeah, I'll bet. I'm on my way."
Rika punched the off key and stared at the phone. A lot could happen in six months. She was panicked, that's all. There was no reason to drag Ryan down with her. She could handle this just fine. He'd never need to know.